We have a number of days available at Hampton Downs' state-of-the-art skid pan, and will put you through your paces in front, rear or 4WD Mazda vehicles.
The programme includes a number of exercises including oversteer, drifting, timed challenges and much more – all in a closed and safe environment. The course is designed to be fun, and focuses on improved skill levels.
Morning or afternoon sessions are available at $250 +GST per session.

Skid Pan Driver Training intro | 0:47
Key Points
Drive your own car and understand its capabilities, or drive one of our new-generation Mazdas.
Easy on cars.
Develop your car control.
Be safer in slippery conditions.
Master the art of power slides.
Learn skid recovery.
Get very sideways!
Skid pan "hot laps" at the conclusion of the session.
Exclusive use of the skid pan facility.
Morning or afternoon tea provided.
Maximum 10 drivers per session.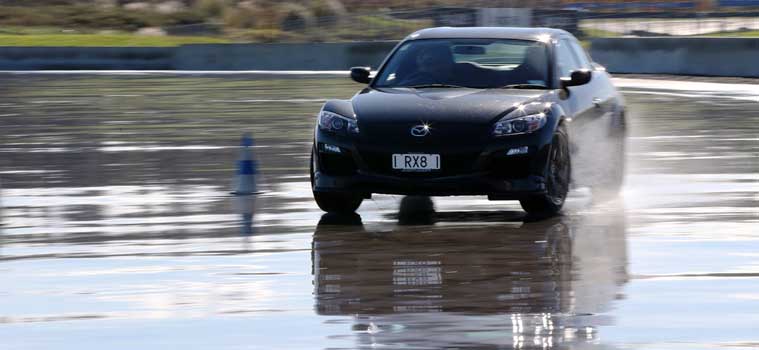 Schedule
Each skid pan practical session includes…
Half and full circle drifting.
Figure of eight car control.
180 degree reverse spins.
180 degree forward spins.
Timed slalom parcour (gymkhana).
Skid pan HOT LAPS with driving instructor.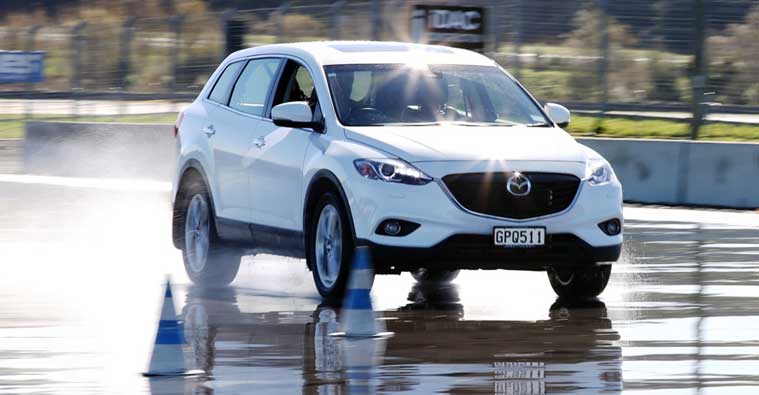 Bookings
Each full-day course is restricted to 20 participants.
To make a booking or for more information…