Learn new racing techniques and practise your skills on the race track with race driver training from Mike Eady, winning driver and senior BMW instructor.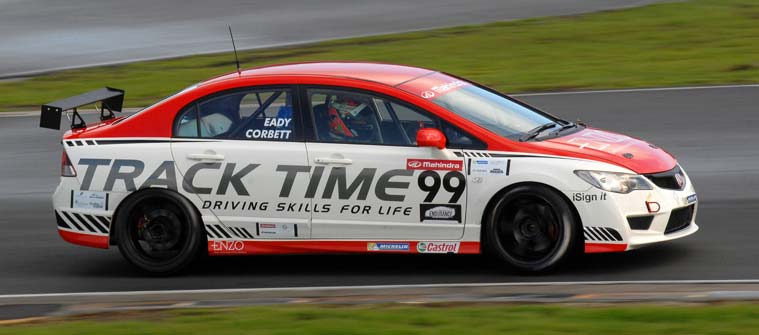 Race Driver Training
Race driver training is designed for people who are already racing or who intend to. You bring your vehicle out to the race track where you learn new racing techniques and practice your skills.
For drivers in this category, TrackTime's race driver training is ideal, particularly if you are new to motor racing or want advanced tuition in order to improve your lap times.
Under the watchful eye of experienced Motorsport New Zealand-approved racing instructors, training is conducted either one-on-one or in small groups.
Testimonials
"I enjoyed Saturday and felt really good getting turns 1-2-3 right. I like the way you've designed it as a nicely-structured experience that's tailored to what you want to achieve. Whether it's correcting bad self-taught habits for novices or fine tuning advanced techniques for more experienced drivers, there's something there for everyone. They'll all learn lots and see lap times come down."
– Stewart Brooks, general manager finance, NZ Super Fund
"In 2011 I decided to compete in the 2012/2013 NZ Porsche Championship. I already had Mike Eady's Racetrack Manual and it just seemed the most logical thing to do to call Mike and ask if he could give me one-on-one tuition in my race car. The results were incredible. My car control and race craft improved immensely. So much so that the target that Mike and I set at the beginning of the training (to finish top 3 in class) was exceeded as I led the class from start to finish and took out rookie of the year as well as the overall club championship. Mike's a very supportive and nurturing instructor, he builds confidence and allows you to grow. It's very simple… if you want results call Mike Eady."
– Simon Gilbertson, general manager, Links Winery
"I spent 2 hours with Mike at Hampton Downs and within a few laps he was able to tell me the key things that would improve my lap times. For a small investment you are buying seconds off your lap time and if you compared this cost to expensive car parts to go faster, it's a no brainer. Get your head and driving style right first with Mike before you spend heaps on your car. Not only is he a race car driver with heaps of experience, he is also a qualified driver trainer so he can translate his knowledge in a way that makes sense for you. Thanks Mike!"
– Ross Wilson, accountant, entrepreneur and improving race car driver
Motorsport Licence Examiner
TrackTime is a Motorsport New Zealand-approved driving school. It issues licences for most classes of rallying and motorsport. Mike Eady is a licensed examiner of motorsport drivers. His vast experience in many forms of motor racing makes him the perfect person to test the skills of aspiring drivers.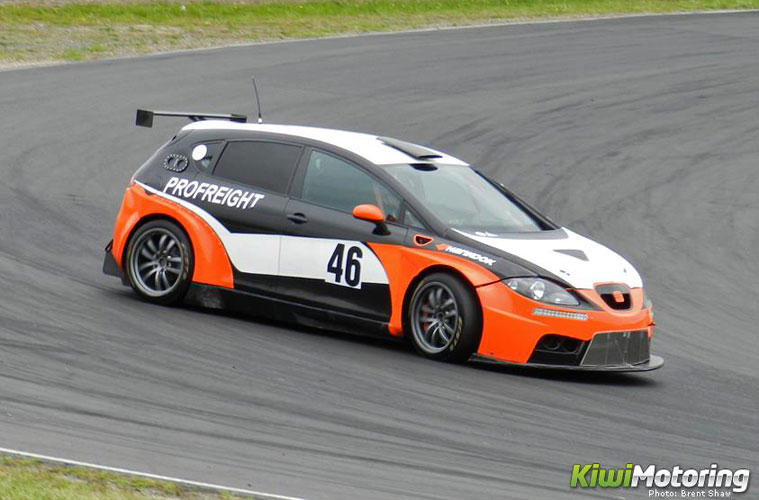 Bookings
To make a booking or for more information…