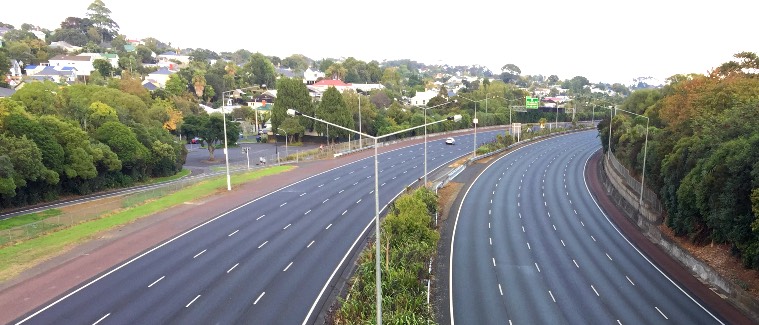 Empty Auckland motorway at 8:30 AM on Monday 30 March 2020 during Covid-19 Level 4 lockdown.
Hi everybody,
I thought it would be a nice idea to reach out to my customers to make sure you are all doing ok in these very strange times we are currently going through.
When coronavirus came onto our radar early this year, it's fair to say not many of us could have predicted the country would go into the lockdown mode we now find ourselves in.
With Alert Level 4 in place it is obviously impossible for us to run our normal driver training program, but we are in a very strong position with Mazda NZ supporting our business.
All of my amazing trainers and staff are poised to launch back into action when circumstances allow us to. We have ideas and strategies in place to adapt the day's format to minimise social contact and keep the training as safe and effective as possible.
On a positive note I predict that this years road toll is likely to be well down on previous years, the air seems cleaner, and apparently there are more fish than ever in our waters!
Check out my latest video, and stay safe.
Regards
Mike